Isabel Fisher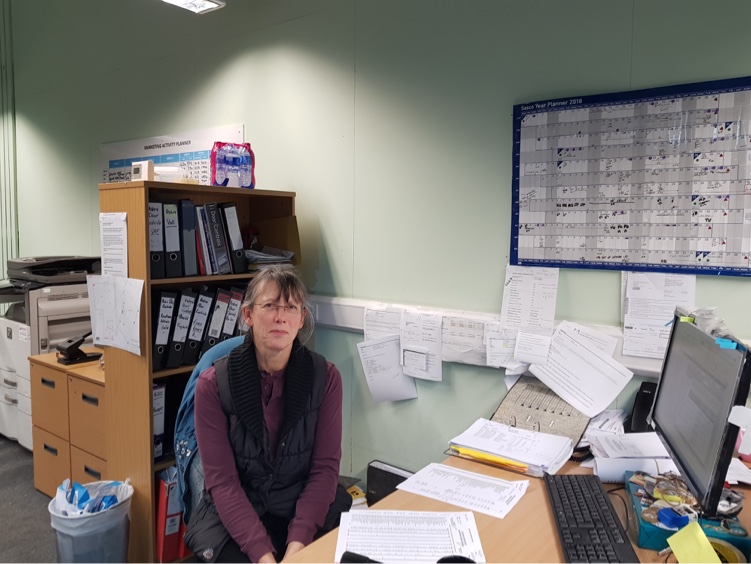 Nickname? And why?
Smellie – hope it's cause when we were little my friends could only rhyme Isabel with is a smell
What is your guilty pleasure?
Ebay – I can convince myself that I can't live without something, that 10 minutes ago I never knew existed.  That said I've bought two cars, a caravan,  a motorbike, and travelled a fair way to collect things
What was the craziest / most stupid thing you did as a child?
I wrapped a rope around my neck, the other end attached to the pony I was brushing, it gave me two free hands and worked well until a large wagon frightened the poor animal who set off away from the noise.  Luckily he stopped when he felt the wieght of me dragging behind.  I had a fabulous rope burn !
Have you ever broken the law? Explain?
I used to believe that it was legal to pay for my car tax around the 15th of the month – well they charge you for a full month anyway!
If you could turn any activity into an Olympic sport, what would you have a good chance at winning medal for?
Eating – Not much I don't like, and not very often that I can't be persuaded to eat something.
If you won the lotto or came in to millions of pounds what would be the first thing you would do / buy?
I'd write out a list of friends to give money to, then go find my  E Type.     Back to ebay!
If you could be a member of any band who would it be? And why?
I'd hate to be in any band, am just not very happy being the centre of attention.
What irrational fears do you have?
I'm pretty rational – but I can have some strange dreams where I think someone is coming to do work to the house, and I've not moved anything out of their way. I lie there thinking ' they will be here soon, I must get things moved' whilst the rational bit of me thinks,' but I'm not having anything done, so where has this come from?'
About Work
How are you enjoying the exciting world of Door closers?
Hectic, but rewarding.
Favourite door closer finish?
It's close but if I have to choose one it's the polished copper.
Who is your favourite colleague?
They are all great.
Who is the most irritating staff member?
Me.
Best part of the job?
I'm in accounts – seeing it balance, is that sad?
Worst part of working for Astra Door Controls?
Having to go home….yeah!
A Winning Team
Born out of the companies named Reilor Limited and Gibcloser Limited, Alister Reid and Philip Gallagher set up Astra Door Controls in 2005 with a vision to design and manufacture concealed door closers for the fire door market in the United Kingdom. In the beginning Alister Reid as Managing Director shaped the business to meet the demands of manufacturing and design leaving Philip (Technical ans Sales Director) to focus on developing the product range and certification requirements. As both directors are very "hands on" it soon became apparent that traditional overhead face fixed closers were not always wanted or desired. The requirement for a hidden or concealed self-closing device was an obvious missing piece of the modern fire door-set.
Committed to manufacturing in the United Kingdom, we are able to deliver modern design with quality products at a competitive price whilst fulfilling the requirements of the relevant standards".
Philip Gallagher, Managing Director.