4003 Overview
 There are only three CE marked concealed jamb mounted door closers available to the industry, two of which are manufactured by Astra Door controls.  The Astra 4003 product is the latest jamb mounted product on the market that is CE marked in accordance to the European Harmonised standard BS EN1154.  The 4003 concealed door closer has been developed to meet standards, fire regulations, accessibility requirements and offers an alternative to face fixed closers.
4003 Product Safety and Testing
Certification
BS EN1634 Approved
BS EN1154 Approved
CE Marked
FD30 Fire Doors
FD60 Fire Doors
PAS 24 approved
Applications
Doors widths from 850mm – 1100mm
Reduced Ligature
Apartment Entrance Doors
Hotel Bedroom Doors
Student Accommodation
Cubicle Doors
Internal Office Doors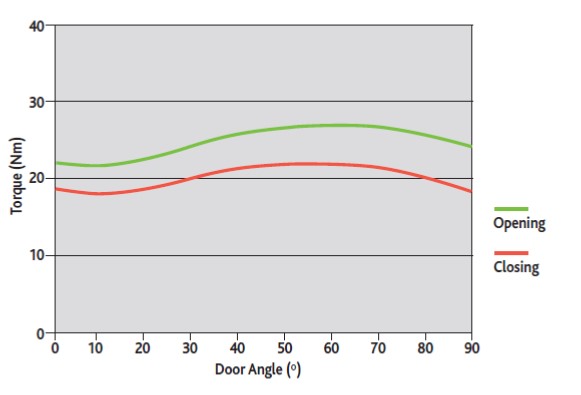 Astra 4003 Door Control – Technical Details
Product:
Integrated door control
Jamb mounted frame plate hinge side
Suitable for use on right and left swing doors
Completely concealed when door is closed
Performance
Fixed power EN3
Closing force 4° from latch 19Nm
Opening force 4° from latch 22Nm
Continuous valve control from 90°
Maximum opening angle 105°
Functions
Adjustable closing speed whilst installed
Maintenance free
Test Evidence
Continuous in-house testing to over 500,000 cycles
Fire test conducted in accordance with BS EN1634-1:2000 Test report WF391562
EN1154 Performance test report IFCC/001/17078
Contact us today
If you have any questions regarding any of the parts we manufacture or their application, please feel to contact us either by phone or email.