Julie Fazakerley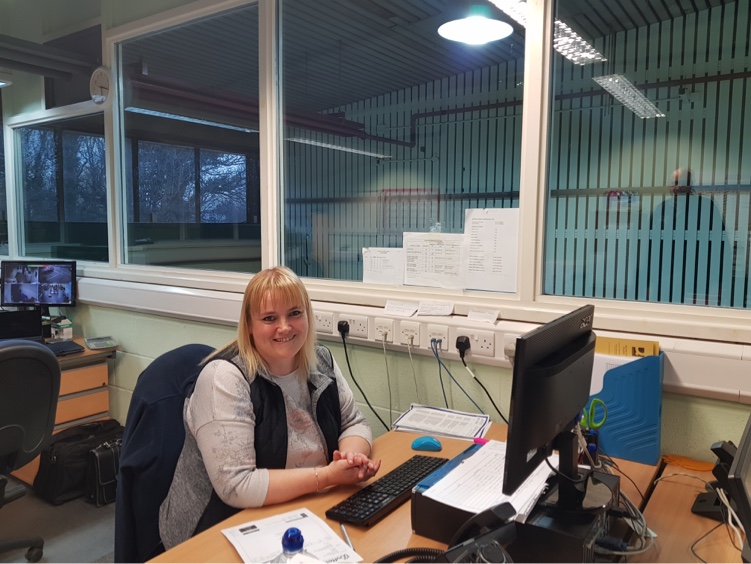 Nickname? And why?
Mrs Christmas
I love Christmas time
What is your guilty pleasure?
Lemon Muffins, Asda shortbread biscuits, chocolate and chicken tikka biriyani.
When was the last time you climbed a tree?
When I was 12 years old to hide from some bullies
Have you ever broken the law?
Yes unintentionally when I forgot to get my MOT done and drove around for 3 months without it, I was devastated when I tried to renew my tax and nearly handed myself in to the Police!
If you could turn any activity into an Olympic sport, what would you have a good chance at winning medal for?
Filing!!
If you didn't have to sleep, what would you do with the extra time?
Spend more time with my family and Thomas my cutie, beautiful cat
If you could be a member of any band who would it be? And why?
Bon Jovi – He is very NICE!!
What irrational fears do you have
Scared of Heights
About Work
How are you enjoying the exciting world of Door closers?
I love working here, I work in a small office environment within a small team and we all get along very well, within my role I have the opportunity to do many different tasks from answering the phone, inputting orders to despatch and sometimes when we are very busy even packing and manufacturing the products.
Favourite door closer finish?
Bronze
Who is your favourite colleague?
I am particularly fond of all my work colleagues
Who is the most irritating staff member?
I am particularly fond of all staff members
Best part of the job?
All Parts
Worst part of working for Astra Door Controls?
I have found myself checking which type of closers are installed when visiting places such as Hospitals and public buildings!!
A Winning Team
Born out of the companies named Reilor Limited and Gibcloser Limited, Alister Reid and Philip Gallagher set up Astra Door Controls in 2005 with a vision to design and manufacture concealed door closers for the fire door market in the United Kingdom. In the beginning Alister Reid as Managing Director shaped the business to meet the demands of manufacturing and design leaving Philip (Technical ans Sales Director) to focus on developing the product range and certification requirements. As both directors are very "hands on" it soon became apparent that traditional overhead face fixed closers were not always wanted or desired. The requirement for a hidden or concealed self-closing device was an obvious missing piece of the modern fire door-set.
Committed to manufacturing in the United Kingdom, we are able to deliver modern design with quality products at a competitive price whilst fulfilling the requirements of the relevant standards".
Philip Gallagher, Managing Director.